George Christian Book Author Essay Contest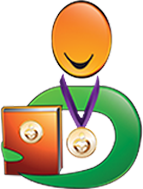 Click on any book cover for a description of the book and a link to its Readers' Favorite review page, which features more information about the book and author as well as links to purchase the book. Manuscript entries will not have a review page because they are not currently available for sale. However, we update the manuscript listings when their book is published, so you may see very few manuscript entries as the year progresses.
We offer up to 5 award levels in each category: Gold, Silver, Bronze, Honorable Mention and Award Finalist. You will notice that not all levels are awarded in each category despite the record number of entries in this year's contest. That is because each book is given a score which corresponds to a particular award level. No attention is given to the number of entrants, only the quality of the book being judged. In some cases, the same award is given more than once in the same category, which is a result of more than one book receiving the same judging score.
$50,000 Giveaway Prize Winners
All authors are automatically entered to win one of more than 200 prizes worth a combined total of $50,000 just by entering the Readers' Favorite International Book Award Contest. Prizes are donated by the good people who provide our Author Services as well as industry experts. View this year's lucky winners!
Wind Dancer Films Winners

Wind Dancer Films is an independent motion picture and television production company that has generated over $4 billion in revenue from film and television properties including the hit TV series "Home Improvement" and movies like "What Women Want" with Mel Gibson and Helen Hunt. Wind Dancer Films has offered to evaluate 10 of our contest award-winners each year for possible film or TV production by their company! This year's candidates were selected from 9 genres and feature stories that meet the needs of the current market and conform to a number of production factors. We wish them the best of luck!
"A Bend in the Willow" by Susan Clayton-Goldner
"Child of the Night Guild" by Andy Peloquin
"Groupie" by Susan Daugherty
"His Desire" by Sheila Kell
"How to Get Over Your Ex in Ninety Days" by Jennifer Peel
"Luminary" by P.S. Meraux
"Mixing It Up" by Tracie Banister
"Out of The Box Regifted" by Jennifer Theriot
"Pink Slips" by Beth Aldrich
"The Taste of Air" by Gail Cleare
Headline Books Winners

Headline Books is an acclaimed independent traditional publisher who has been helping authors succeed for over 30 years. Headline Books has offered to evaluate 10 of our contest award-winners each year for possible publication by their company! This year's candidates were selected becasue they feature stories that meet the current needs of Headline Books. We wish them the best of luck!
"Reality Unveiled" by Ziad Masri
"Tsunami Storm" by D F Capps
"The Black River Chronicles" by Michael Wills and David Tallerman
"The Gift" by Julie Hodgson
"Can We Watch?" by S.A. Dymond and Shiloh Dymond
"Rosie's Umbrella" by Denny Taylor
"PRIDE" by Ronald Holt
"For No Apparent Reason" by S.K. Derban
"The Sage Wind Blows Cold" by Clint Hollingsworth
"Blues Harp Green" by Nicole Schubert
Allen Media Strategies Winners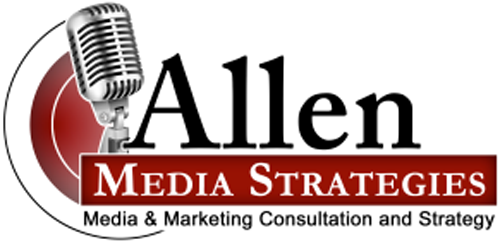 Allen Media Strategies is one of the nation's premier media, marketing and public relations firms, focusing on communications consulting and strategy including comprehensive television, radio, print and online media relations services. Allen Media Strategies allows us to randomly select 10 of our contest award-winners each year for possible representation by his company. All 10 winners will receive a Publicity Primer package and one of the 10 winners will be chosen for a 90 day representation and relaunch of their book. Here are this year's candidates, we wish them the best of luck!
"The Last Great American Magic" by L.C. Fiore
"The Financial Planning Puzzle" by Jason Silverberg
"Diesel the Body Guard" by Cindy L. Shirley
"The Whizbang Machine" by Danielle A. Vann
"After You're Dead" by Cary Allen Stone
"Suspicion" by A Neville
"¡HOLA! Let's Learn Spanish" by Judy Martialay
"The Slave Players" by Megan Allen
"Harmony to Heartburn" by Shelly Hickman
"Honor in the Blood" by S.H. Montgomery
Illustration Award Winners

The Readers' Favorite Illustration Award recognizes books with quality illustrations. Entries are judged by Mark Wayne Adams, a multiple award-winning illustrator who has worked as an artist for Disney and Sea World. He is currently the CEO of an illustration and publishing company and is the former president of the Florida Authors and Publishers Association.
Winners are chosen in each of six genres: Children, Young Adult, Christian, Fiction, Non-Fiction and Graphic Novel/Comic. Some genres may have more winners due to ties. Click the titles to learn more about these wonderfully illustrated books.
New Millennium Writings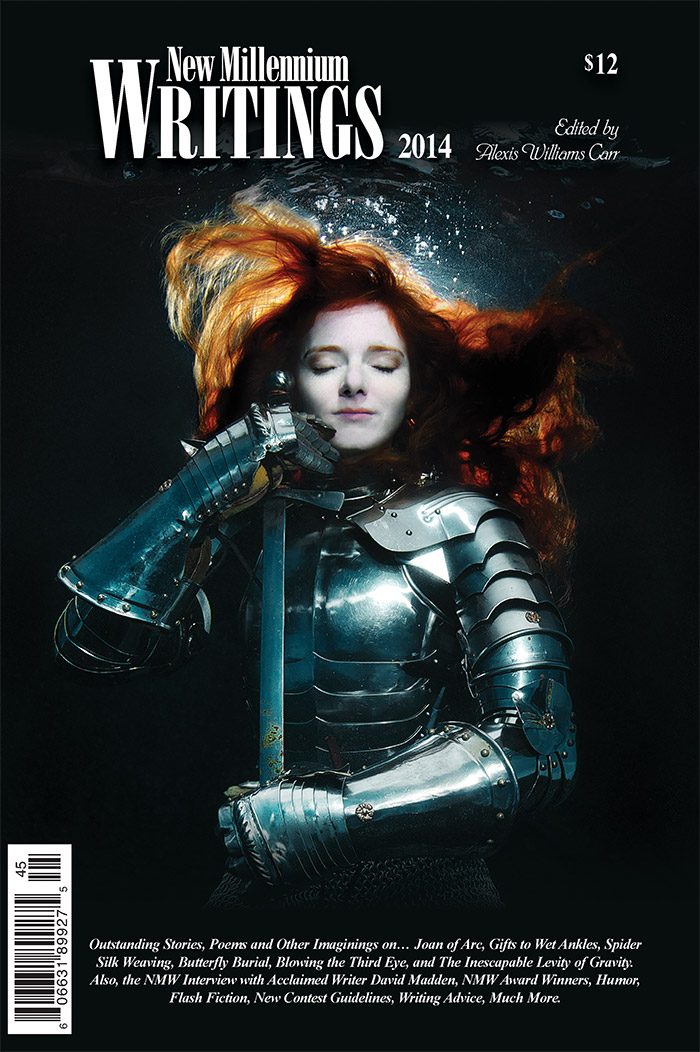 Release the writer inside... New Millennium Writings has launched careers!
Final Deadline for Our 39th Awards: January 31, 2015
$4,000 in Prizes, plus publication in NMW and on the web at www.NewMillenniumWritings.org
$1,000 for Best Fiction
$1,000 for Best Short-Short Fiction (1,000-word limit)
$1,000 for Best Poem
$1,000 for Best Nonfiction
We are pleased to announce the winners of the New Millennium Awards for Nonfiction, Fiction, and Short-Short Fiction in our 38th competition. Michael Caligaris, of Oakland, CA, has won the New Millennium Nonfiction Award for "An Unabridged Study of a Woman: A Love Story," his recounting of growing up as the son of an OB/GYN, and how his father's work shaped his own experiences with women and the world at large. George Choundas of Pleasantville, NY has won the New Millennium Fiction Award for "Troth," his imagining of an alternate world where three little differences change everything for the better...or do they? Founding Editor Don Williams declared this story to be "among the best work New Millennium Writings has ever published". Marcia Peck of Minnetonka, MN has won the New Millennium Short-Short Fiction Award for "Sounding Memento Mori," her story of a romantic chance encounter, one long remembered and treasured, though it barely made ripples in the surface of the character's life. Each winner will receive $1,000, a certificate to document the success, and publication both online and in the 2016 issue, which all contestants will receive next spring.
Learn more and enter our competition on our website, and let us know how you like our new site design. Catch up with us on Facebook, Twitter, or email us at alexis@newmillenniumwritings.com.
Please enjoy "Sounding Momento Mori":
Sounding Memento Mori
by Marcia Peck



Did I ever tell you about the boy I once met on a train, somewhere in Switzerland?

I was sixteen, all instinct, little analysis. But you would have liked him. He was older—all of eighteen or twenty. And nice. No match for you, of course. But well-mannered, good-looking in a way that suggested fortune smiled on him. His English was proper. It wasn't a long journey. Basel to Zurich, I think. He mentioned that he wanted to study in the States. He had ambitions. We exchanged a handshake and addresses.

Back home, I told my father about him, as I had promised. My father was a teacher. He believed in education. He welcomed the chance to host a fine young man. All was arranged.

But weeks before he was due to arrive, his parents sent the memorial card with his photo and a note. Swiss roads are mountainous and icy.

That was fifty years ago.


***


What made me think of him today? Did he whisper in my ear after all this time? "Remember me..."

Who says the dead don't long to be with us?

I've spent the intervening years on other trains and other continents, talking to other people I've long forgotten. My years are salted with good fortune and mistakes, some greatly regretted. I've planted daffodils, performed hundreds of Beethoven 5ths, met you, nursed our infant daughter. You taught me to drive a stick, to like bourbon, to tell the difference between a common button mushroom and a deadly Amanita. I've collected rocks, been stung by bees.

I've watched the years settle on your face. Life has let me do all that.

But not him.

His name was Willy Pavanne.


***


One day one of us will lose the other. Perhaps loss will burn itself into us slowly over time. Or come as quickly as the sudden sound of an accident.

But if I die first, listen for a whisper at your ear. Trust your instinct. It will be me, urging you to remember me. Longing to be with you.
Latest Tweets